The World Health Organization (WHO) says there's a "high risk of biological hazard" at a laboratory caught up in the ongoing conflict in Sudan.
Officials said it was unclear who was behind the occupation of the National Public Health Laboratory in the capital Khartoum.
The city has been ravaged by fighting between the army and the paramilitary Rapid Support Forces (RSF).
The WHO told the BBC on Tuesday that workers can no longer access the lab.
And it warned that power cuts were making it impossible to properly manage material at the lab.
Officials said that a broad range of biological and chemical materials are stored in the lab. The facility holds measles and cholera pathogens, as well as other hazardous materials.
A lack of power is also putting depleting stocks of blood bags stored at the lab at risk of spoiling.
The lab is near the centre of Khartoum and not far from city's main airport.
It lies just outside the area where Sudan's military headquarters are located, and where a lot of the fighting has been taking place.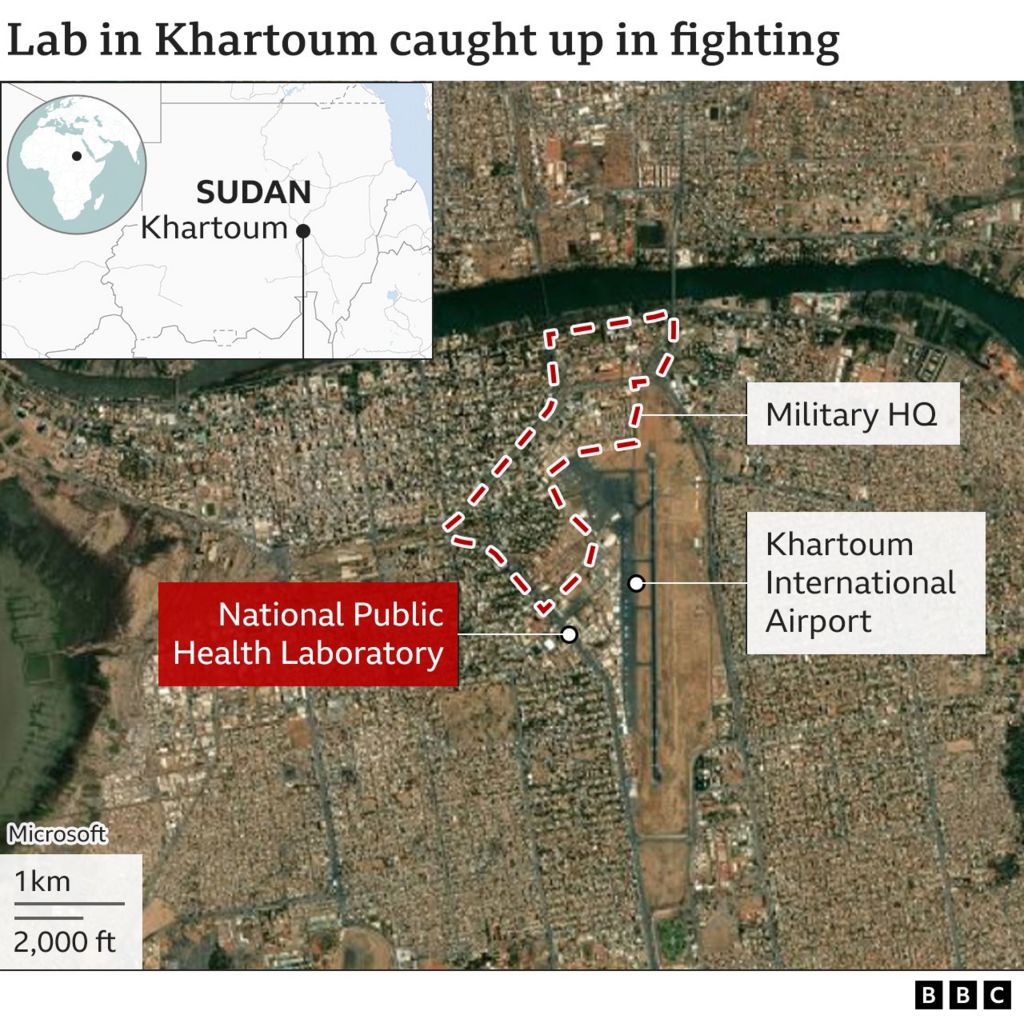 The particular geography of Khartoum means key strategic sites which are being targeted, such as military buildings, are close to critical infrastructure.
Both the military headquarters and the airport are right next to a residential area, with several schools and hospitals nearby.
Only a fraction of health facilities in Khartoum are providing services due to a lack of staff, medicine and other supply shortages, power outages, or attacks.
The Federal Ministry of Health in Sudan has reported that 36% of health facilities in Khartoum city are non-functional and another 25% are unresponsive.