Chairman of the Sunyani Technical University (STU) Governing Council, Ing. Dr. Kwame Agyeman Boakye says technical universities must be deeply involved in Ghana's drive to take advantage of the African Continental Free Trade Area (AfCFTA), the flagship programme to boost intra-African trade.
He pointed out that such a move would unleash the potential of the institutions for economic transformation and accelerate development on the continent.
In his view, since Ghana's technical universities are strategically positioned throughout the country, they are the natural technology nodes for national development.
"Thus, properly oriented, they could be major promoters and catalysts for any national development thrusts such as the Government's One District, One Factory, One Village, One Dam, One Household, One Toilet, or in general 1X1Y, as well as become a strong platform for Ghana Beyond Aid", he said at the 15th Congregation of STU held over the weekend.
The ceremony themed: 'Innovation and Entrepreneurship Skills Education for Sustainable Development, had a total of 2,286 student graduates, including 787 females, representing 34.4%, for the award of B-Tech, HND, and Diploma Certificates.
Ing. Dr. Boakye stated that because in the absence of production, trade soon becomes empty, the capabilities of the technical universities can also be applied to help to break the African paradox of the coexistence of wealth and poverty by adding value to the variety of minerals and natural resources that abound in Ghana and across the whole continent, even beyond AfCFTA.
He said, "By doing so, we will simultaneously address the challenge of Africa having the youngest population among all continents with a high percentage of talented youth, but without the capacity to optimally convert the abundant stock of energy to employable skills."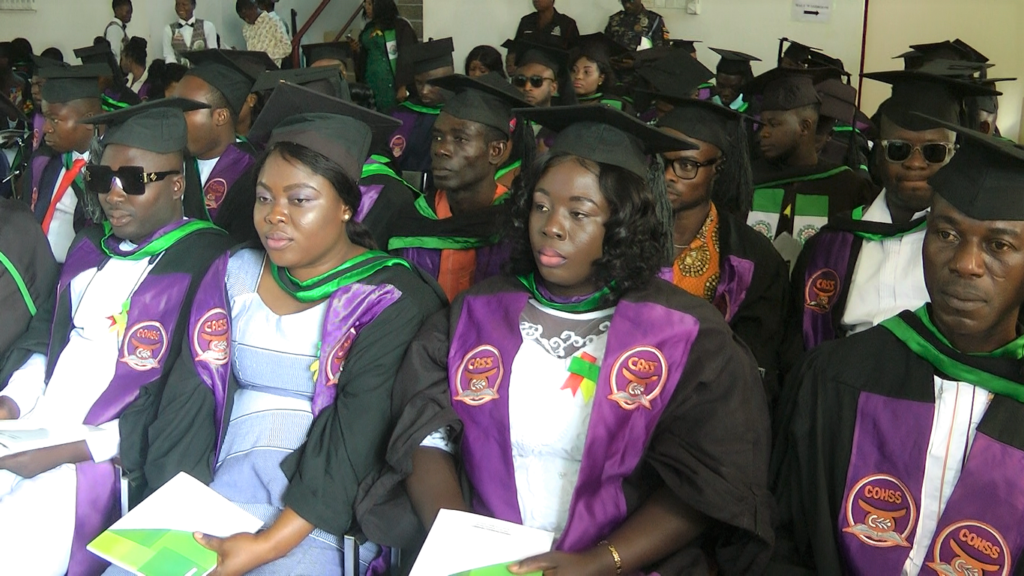 "To help the Technical Universities to successfully play their national role, we must work consciously to ensure that they are appropriately directed, resourced, supported, and managed. Among others, they require modern practical training centers and facilities in support of their mission", the STU Council chair further noted.
Collaboration with industry, according to Dr. Boakye, is critical as both lecturers and students need opportunities for industrial experience.
"Workshops and conferences in science, technology, engineering, and innovation-related areas can help to update knowledge on current developments in industry relevant to academic work and equip faculty with the needed skills and knowledge to teach and ensure that students become competitive in the job market on completion of their programme of study," he added.
According to Ing. Dr. Boakye, technical universities are expected to offer students the requisite practical training in specific disciplines that would mould them into resourceful innovators and entrepreneurs.
This, he said, is expected to be practical and forward-looking in approach, to train students who can create jobs rather than rely on the Government for employment, and as such TVET has long been acknowledged as a vital part of human resource development and a critical tool for socio-economic development.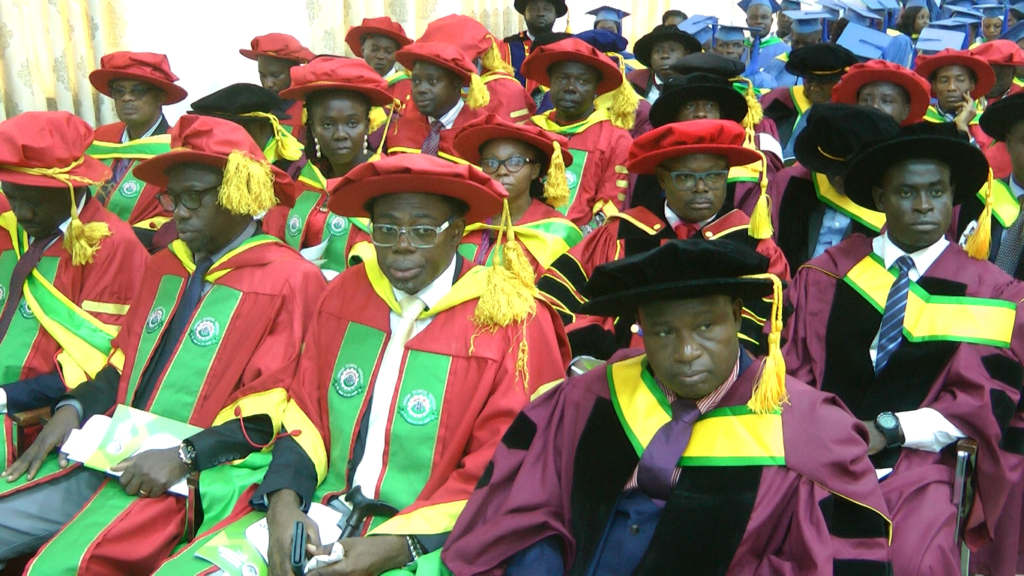 "Furthermore, it can be a significant driver in achieving the UN Sustainable Development Goals (SDGs), such as reducing poverty, expanding opportunities for lifelong learning, and creating jobs and decent work for all," he stated.
"The technical universities are, therefore, expected to play a major national role in promoting and leading the practical application of Science, Technology, and Engineering in Ghana. These, undoubtedly, are the critical drivers for the socio-economic development of any country and have helped to transform societies to provide significantly improved living conditions," he emphasised.
The Council Chairman expects the technical universities to lead in making Ghana modern and competitive on the global level.
"This, I view as a national duty that we at STU and the other technical universities must continuously rededicate ourselves to, and there is no better occasion than congregation to remind ourselves of that commitment," he said.
While encouraging the graduates to be diligent and conscientious with a high sense of professionalism and excellence in their careers, he also challenged them to develop new business models to promote efficiency in their workplaces and demonstrate what they have learned.
"You should always think outside the box and make impossibilities possible. Be innovative by applying the knowledge you have acquired all these years", he said.